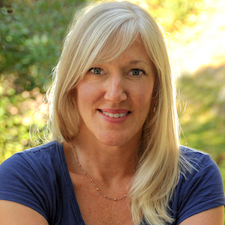 ABOUT JANE V. FARLEY, MFT
Jane is a licensed Marriage and Family Therapist (MFT), Child and Adolescent Mental Health Specialist (CMHS), Supervisor, Consultant and Artist with over eighteen years of experience working with kids, teens, adults, parents couples and families in agencies and private practice settings.
Jane is intensively trained in Expressive Art & Play Therapy, Dialectical Behavior Therapy (DBT), Cognitive Behavior Therapy (CBT), Gestalt Therapy, Jungian Therapy and Family Systems.
While attending the Clinical Psychology program at CSUC, Jane had the opportunity to supervise the master students in the counseling lab and work as an Intensive Outpatient Clinician for Butte County Department of Behavioral Health. Following her graduation in 2000, Jane spent the next twelve years as a Child & Family Therapist and Supervisor with agencies and clinical teams in Seattle, including the YMCA Intensive Therapeutic Therapeutic Foster Care Program, Youth Eastside Services (YES), Transitions and the Seattle Children's Hospital Adolescent DBT Team. In 2005, Jane started her own private practice and continues to offer individual and family therapy in her hometown of San Francisco.
Jane has designed and facilitated several trainings on the topic of DBT Therapy and Expressive Art, including a training for the National Crisis Clinic's Teen Hotline Volunteer Program on How to Utilize DBT Skills as a Method of Stabilizing and Assisting Teens At Risk for Suicide and Self-injury, Teen Suicide Prevention & Intervention and Using DBT in Clinical Case Management for the YMCA of Greater Seattle, Child Sexual Abuse Prevention & Intervention, Mindfulness in Art, Movement and Metaphor, Vicarious Traumatization and Compassion Fatigue: Self Care for Parents and Professionals Working With Traumatized Youth and Expressive Arts for Teens and Young Adults in Transition.
Jane is deeply committed to supporting and encouraging individuals and families in their process of healing and recovering from: depression, anxiety, grief and loss, trauma and stress, attention-deficits, impulsivity, addiction, mood swings, relationship conflicts, parent-child issues, adoption and attachment issues, physical and sexual abuse issues, and self-harming behavior in teens and young adults.
Please feel free to call or email Jane for more information.
For more information about Jane's experience, please visit her Linkedin profile: https://www.linkedin.com/profile/public-profile-settings?trk=prof-edit-edit-public_profile

"What I have found is that we often become so driven by external demands and expectations in life that we lose sight of our most meaningful connection of all: to our hearts (soul, spirit, wisdom, center, wisemind). Although I believe "reason" to be a powerful and important element of our happiness and success, when we stop listening to our hearts we become lost.
Much of my work is about encouraging people to deepen self awareness and compassion within and achieve a greater balance between "acceptance and change" and "heart and mind" when meeting the possibilities and challenges of every day life."
For full DBT, I recommend:
Francie Burkhard, MFT at SF DBT Center:
415-259-8865
Alicia Smart, PsyD at DBT Center of Marin:
415-459-5206
Seattle: Cristina Mullen, LICSW:
(206) 214-6009